Hey!

My local Chatter's Salon just got this collection in today and of course, I got there as fast as I could to pick these up! Hopefully they'll be getting the Katy Perry for OPI collection in soon because I'm just as (actually, maybe more) excited for that one as I was for this one!

Anyway, I just spent a ridiculous amount of time swatching these because my camera didn't like this collection for some reason. I even had to change my background from white to black because my camera was just spazzing out when I was snapping bottle pictures! Nonetheless, the swatch pictures turned out pretty true to life so that's all that really matters!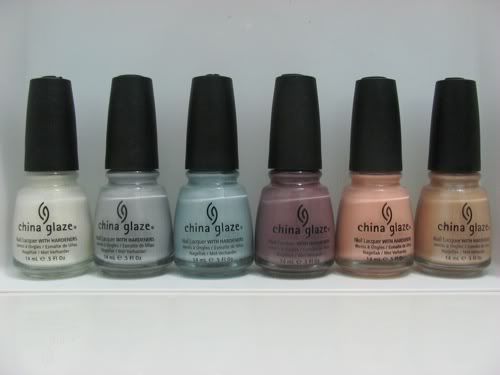 Keep reading to see swatches and read the review!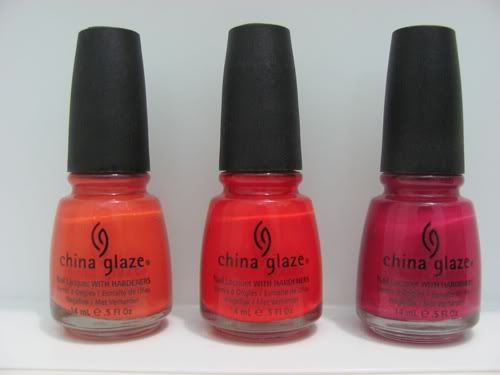 Life Preserver (a burnt orange creme), Hey Sailor (standard red creme), Ahoy! (deep raspberry with pink shimmer)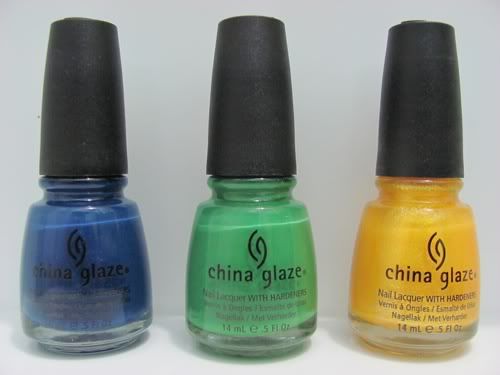 First Mate (navy creme), Starboard (shamrock green creme), Lighthouse (warm yellow-gold glitter)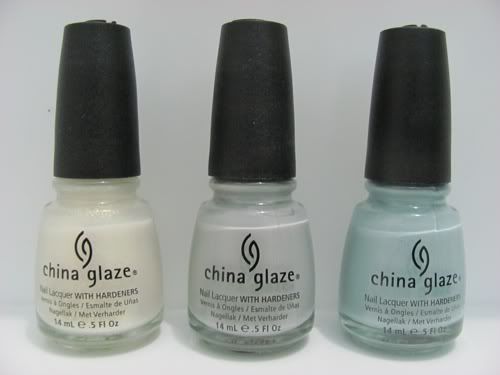 White Cap (sheer pearly white with gold shimmer), Pelican Gray (blue-grey with subtle silver shimmer), Sea Spray (dirty light blue with subtle silver shimmer)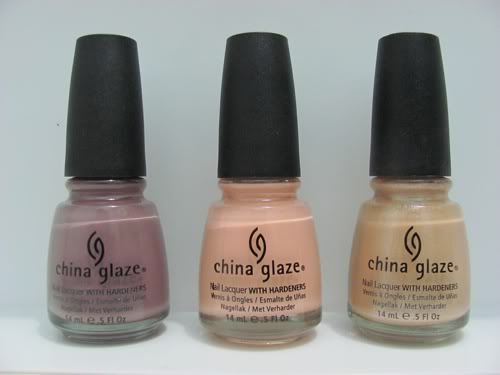 Below Deck (dark mauve-grey-taupe creme), Sunset Sail (light nude with silver shimmer), Knotty (light warm brown with pinkish/silvery shimmer, pictures don't do this one justice, it looks like if Ingrid from the Vintage Vixen collection had a baby with Fairy Dust, very unique)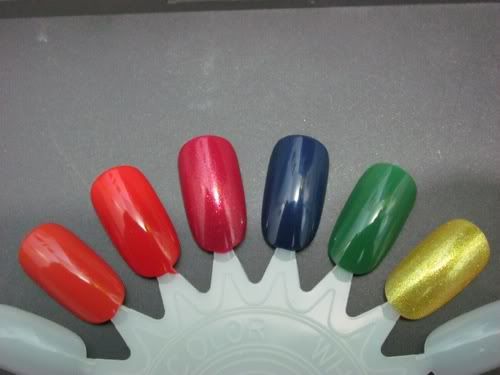 Life Preserver, Hey Sailor, Ahoy!, First Mate, Starboard, Lighthouse



White Cap, Pelican Gray, Sea Spray, Below Deck, Sunset Sail, Knotty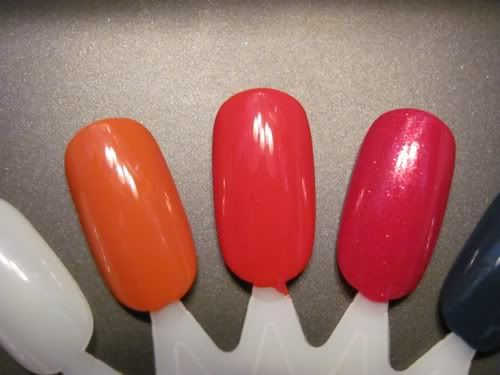 Life Preserver, Hey Sailor, Ahoy!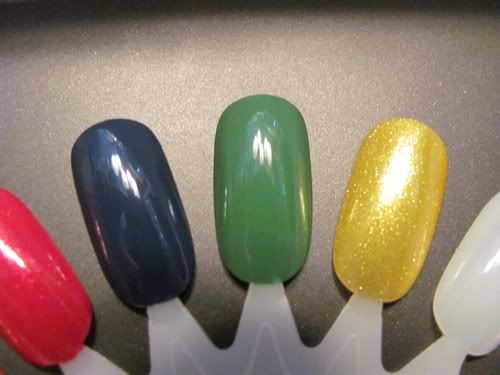 First Mate, Starboard, Lighthouse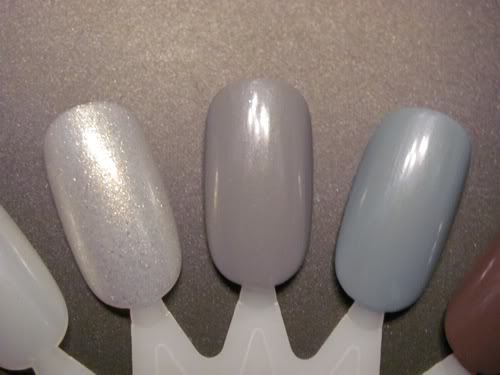 White Cap, Pelican Gray, Sea Spray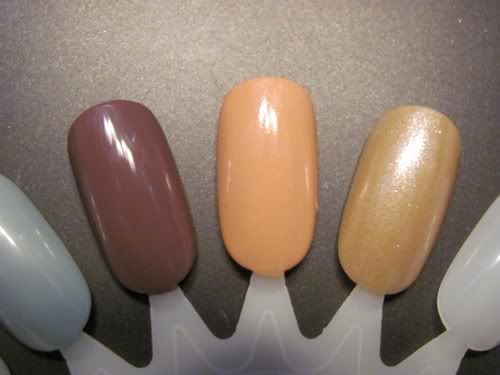 Below Deck, Sunset Sail, Knotty
The formula on all of these was fantastic. The cremes all applied like butter and the shimmers were also great. As far as opacity goes, despite the fact that I basically always do 3 coats of polish, all of the creme swatches above are 2 coats - they just didn't need another one! The only colours above with 3 coats are Ahoy!, Lighthouse, White Cap and Knotty.
Although this collection offers a few unique colours that I don't have anything similar to in my collection (Knotty, Sea Spray, Pelican Gray), there are also some colours that are pretty dupeable. I plan to do some comparison swatches for you so that you don't end up with colours that you pretty much already have.
Most of these colours will look great on everyone but I think that both Lighthouse and Knotty will look better on darker skin because they're so warm-toned. I think the best colours for paler folk are First Mate, Ahoy!, and Starboard.
Overall, I think this is a great collection, especially for those with smaller polish collections because you won't end up with colours you already have. I think China Glaze hit the nail on the head with the colours because they're all very nautical and fitting for the theme.